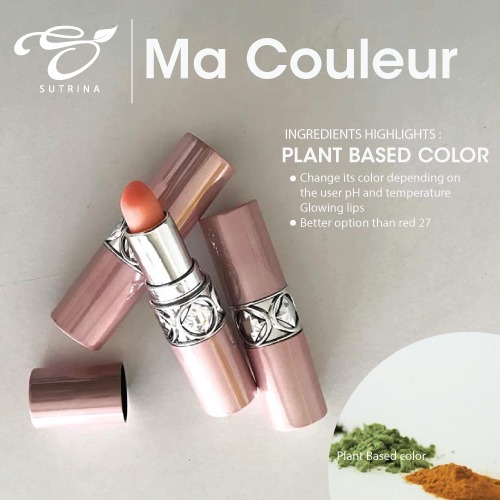 Sutrina Ma Couleur Lisptick
Ma Couleur carries the meaning of "My Color".
It is truly resemble the latest addition of Sutrina make up range - a lipstick that turns to your color.
First of a kind that uses plant based color with all premium natural and organic ingredient.
The luxurious design of the lipcase with rose petal, will bring out the "woman" in you.
2. Featured ingredient
- Candellila wax
- extracted from the candelilla plant and it means "little candle."
- natural, multifunctional, vegetable wax comprising a complex of natural wax esters.
- adds gloss and lubricity to lips naturally
- Beeswax
-lips healer
-skin moisturizer
Frankincense eo
- anti aging
- repair cracked lips
Geranium
- "women" oil
- makes your lips pinkish naturally
Jojoba oil
- one of most expensive carrier oil
Castor oil
- anti inflammatory
- glowing lips
Plant based color
- change its color depending on the user pH and temperature
- better option than red 27
---